David(ić) protiv IT Golijata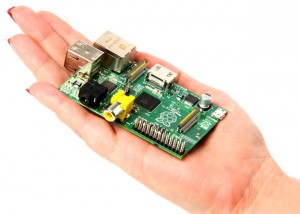 Što može jeftino računalce procesorske snage pretpotopnog smartfona u rukama geeka koji želi nešto dokazati? Proporcionalno više nego državni IT?
Moj prijatelj Ivan Voras je geek. I to je kompliment. Veliki.
Istina, u nekim svakodnevnim stvarima se poput geeka iz filmova ne snalazi najbolje – recimo, snalaženje u prostoru i upravljanje motornim vozilom mu definitivno nisu jače strane. No, jedna od stvari koje Vorasu idu jako dobro od ruke jest pronalaženje srži problema.
Tako je nedavno odvojio po par sati vremena dnevno kroz tjedan dana i napravio demonstraciju kako Raspberry Pi, hobističko računalce koje košta svega 35 USD (odnosno kakvih 265 kn kod nas) i stane na dlan, može pružiti osnovnu funkcionalnost jednog našeg megalomanskog sitea – Narodnih novina.
Narodne novine putem www.nn.hr omogućuju pretraživanje svih dokumenata – zakona, pravilnika, oglasa i sličnog – koje naša državna birokracija generira tijekom svog redovnog (ne)funkcioniranja. Bilo bi zanimljivo pogledati na čemu se to sve točno vrti, ali sudeći po informacijama koje se o tome mogu pronaći na netu –  ITjevci u kuloarima vole često reći da se to može napraviti i jeftinije i efikasnije.
Voras se pak nije zadovoljio samo riječima, već je prešao na djela – na njegovom blogu možete pročitati kako je napravio bazu objava zakona i sličnih dokumenata na svom Raspberryju Pi, na kojem se ujedno i hosta taj isti blog. Jasno, baza i web aplikacija koju je podignuo na svom Raspberryju Pi koji se nalazi na kućnom (i ne baš najstabilnijem ADSL-u) ne mogu biti zamjena za "prave" Narodne novine – ali svakako bi vas trebale potaknuti na razmišljanje o tome jesu li "prave" Narodne novine zaista trebale biti takve…
Sama web aplikacija koja omogućava pretraživanje sadržaja NN se nalazi na zakoni.ivoras.net.