An Astronaut's Guide to Life on Earth (Chris Hadfield)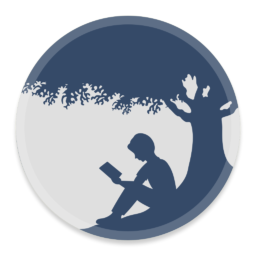 "Uf, opet ti i tvoji svemirci…" – ovo je (možda) citat meni bliske osobe, a lako moguće da je ovo i vaša reakcija na "astronaut" u naslovu. Ili imate tikove na formulaične naslove tipa "nešto nešto guide to nešto".
Možda vam samo ime ovog astronauta ne znači previše, ali ako ste posljednje desetljeće proveli na internetu i tu i tamo kliknuli na neku forvardušu, velike su šanse da vam je poznat ovaj mali YouTube uradak koji je ovog Kanađanina lansirao u household name.
It goes something like this: "This is Ground Control to Major Tom…", uz kadrove Hadfielda kako u bestežinskom stanju prebire po akustičnoj girati tijekom svog boravka na International Space Station (ISS).
Astronautska karijera ovog simpatičnog kanadskog brkajlije se nije sastojala samo od 2 misije u Space Shuttleu i 1 zapovjedništva ISS-om. Naprotiv, Hadfieldova astronautska karijera je počela daleke 1992., i trajale sve do 2013. godine kada se nakon zapovjedništva ISS-om povukao iz aktivnog programa.
Kroz 21 godinu staža Hadfield, inženjer po struci, se nije samo pripremao za letove u svemir, već je aktivno sudjelovao u razvoju mnogih tehnologija i procedura za svoje i druge misije NASA-inog (i drugih) svemirskih programa.
K tome, jedni od najzanimljivjih dijelova ove knjige bave se njegovim stažom kao čelnog "veziste" pri ruskom svemirskom programu, u onim olovnim vremenima kada je zbog prizemljenja Space Shuttlea jedini pristup svemiru i nastavak misije ISS-a ostao ruski svemirskih program Soyuz. Bez te, u velikoj mjeri glatke, suradnje NASA-e i ROSKOSMOS-a bi trebalo doslovno staviti klju u bravu ISS-a i (pre)pustiti ga neizvjesnoj sudbini u niskoj orbiti.
Zašto mi se sviđa/ne sviđa?
"An Astronaut's Guide to Life on Earth" je knjiga koja je istovrmeeno i biografija jednog iznimno raznolikog i zanimljivog života, i priča o ljudskom istraživanju svemira krajem 20. i početkom 21. stoljeća, pisana taoliko jednostavno i pristupačno da ju slobodno možete uzeti u ruke a da je vaše jedino predznanje o letovima u svemir na razini "leti se raketom".
Što (ni)sam naučio?
Osim što mi je ova knjiga popunila neke rupe u (ne)znanju o događajima svemirskih programa tog vremena, prije svega mi je kroz ljudske priče i jedinstvenu perspektivu jednog ovakvog ljudskog karaktera dala drugu stranu priče o međunarodnoj suradnji i zajedničkom cilju koji inspirira sve te ljude da se izdignu iznad dnevnopolitičkih interesa.
Ne zove se džabe jedno od njenih izdanja u dužoj formi: "An Astronaut's Guide to Life on Earth: What Going to Space Taught Me About Ingenuity, Determination, and Being Prepared for Anything"