Google It: A History of Google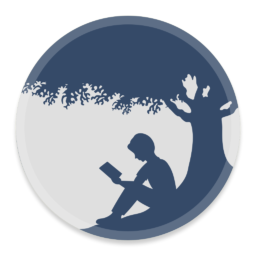 "Saša čita" je tag/kategorija pod kojom ću (ne)redovito i (nadam se) ukratko objavljivati mini-recenzije knjiga koje sam tih dana pročitao.
Lako ćete ih prepoznati po ovoj nadasve dopadljivoj ikonici.
Prvenstveno vam želim potaknuti znatiželju da i sami uzmete dotičnu knjigu u ruke – ili, ako imate povjerenja u moj (ne) ukus, istu zaobiđete ako je riječ o izdanju koje je posebno nevrijedno vašeg vremena.
Ujedno, uz svaku ćete ovakvu objavu pronaći i kratki sažetak, te link na istu na Amazonu ako želite skočiti po informaciju više te još pokoje mišljenje.
Pa da krenemo…
Google It: A History of Google
(Anna Crowley Redding)
Suprotno naslovu, ovo i jest i nije povijest Googlea. Ako od knjige očekujete deep dive u događaje koji su obilježili protekla dva i kusur desetljeća ove tvtke, to ovdje nećete naći.
Krivca za neispunjena očekivanja prvenstveno potražite u naslovu knjige i vrlo sugestivnom blurbu na Amazonu, citiram:

Now, find out the true history of Google—from its humble beginnings as a thesis project made out of "borrowed" hardware and discount toys through its revolution of the world's relationship with technology to a brief glimpse of where they might take us next.

https://www.amazon.com/dp/B078X1NGJX

Nema tu nikakvog "true history", nema tu nekakvog otkrivanja nepoznatih ili kontroverznih činjenica o Googleu – knjiga je skoro pa beletristika, skup kratkih i zabavnih poglavlja koji obrađuju glavne događaje iz povijesti tvrtke. U neku ruku, tek čitljiva kombinacija Google povijesti i Google lorea.
Doduše, sigurno ćete saznati pokoju stvar koji niste znali ili ste zaboravili. Stvari tipa "kako se zove prvi zaposlenik Googlea?", "u čijoj su garaži počeli?", kako su nastali Google Image Search, Google News i slično…
No, kako rekoh, ovo nije povijesni osvrt i autorica nikad ne ide duboko u tematiku. Isto tako, nema tu niti trunke kritičkog osvrta, tek možda pokoja mrvica komentara. Sve je poprilično hunky-dory…
Zašto mi se sviđa/ne sviđa?
"Google It…" je knjiga koju možete dati ne-geeku da dobije zgodan pogled u nešto što nam vlada cijelim životom i što koristimo svakodnevno – i to ne mislim samo na tražilicu.
Što (ni)sam naučio?
Nisam naučio ništa bitno što nisam otprije znao, ali sam se mogao prisjetiti timelinea i glavnih aktera.