I am a geek… and proud of it!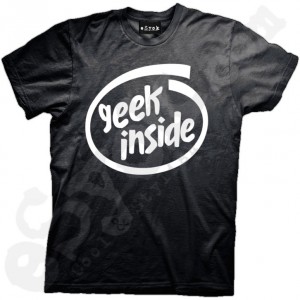 Tko god me poznaje osobno neće biti nimalo začuđen što otvaram ovu novu kategoriju na blogu – Geek Inside. Bez brige, ovo neće biti još jedan u nizu tehnoloških blogova koje imamo napretek.
Umjesto toga, zavirite li s vremena na vrijeme pod Geek Inside tu ćete moći pročitati čime se u slobodno vrijeme bavi moj unutrašnji geek – bilo da je riječ o novom i (prije svega) meni zanimljivom gadgetu, tehnologiji koja mi je zapela za oko ili pak nečem pedesetom što nužno nema veze s tehnologijom.
U pojedinačnim ili serijaliziranim postovima pokušat ću vas zabaviti, dati svoje viđenje neke tehnologije, a možda i naposljetku potaknuti da se i vi zaigrate poput pravog geeka…
Čast da otvori ovu rubriku imat će Googleov Chromecast koji mi je dopao šaka prije nekoliko dana. Iako je ovaj maleni i jeftini (svega 35 USD) HDMI dongle koji svaki TV pretvara u "pametni" u prodaji još od ljeta, još uvijek je riječ o uređaju koji je debelo u razvoju. Što sve može pružiti sada, a što od njega očekivati u budućnosti pročitat ćete uskoro…